Meet Our Experienced Leadership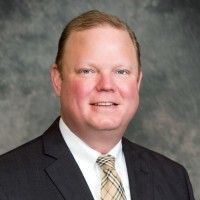 Terry has been in the financial services industry in the independent channel for 32 years.  With Six years as a successful Financial Advisor, and seventeen years as a Branch Manager, Regional Manager, and Executive Vice President at First Investors Consolidated, Terry trained and mentored thousands of recent college graduates and career changers to become successful Financial Advisors and Field Leaders. Terry spent 9 years at Waddell & Reed as a Market Director where he continued to hire, license, train, and mentor inexperienced Financial Advisors as well as recruit and develop existing Financial Advisors. As the CEO of the Financial Advisor Training Institute, Terry and his team, continue his commitment to the Financial Advisor industry by licensing, mentoring, training, and placing thousands of new Financial Advisors in the United States in the industry he is so passionate about. 
Terry has a Bachelor of Science Degree in Business from Northwood University and is also a Chartered Financial Consultant. Terry lives in Bloomfield Hills and has two daughters.